SLOW COOKER CHICKEN FAJITA SOUP
Advertisement
Advertisement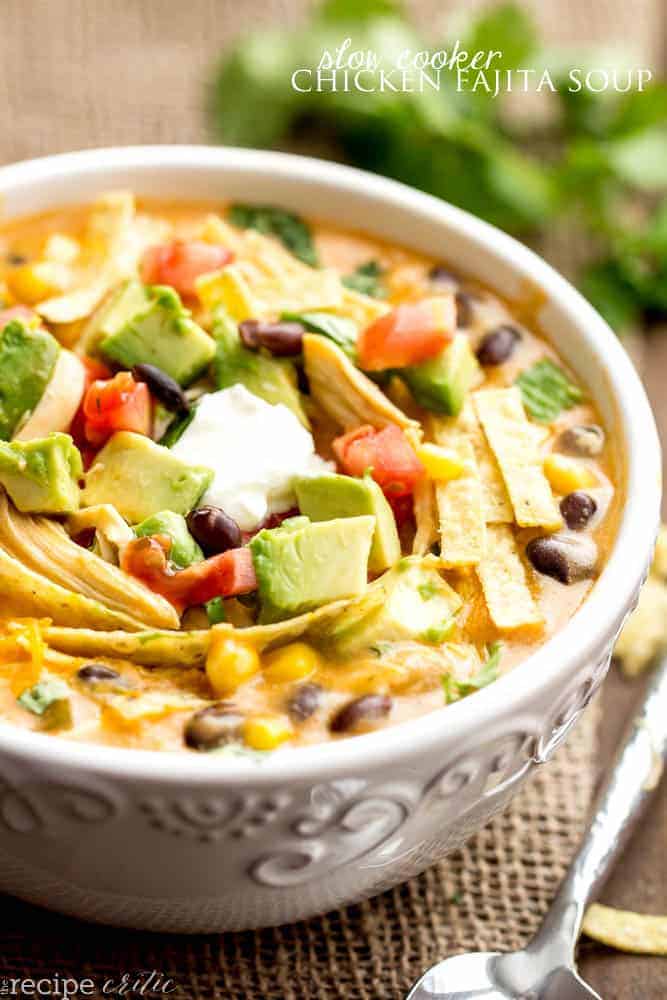 Today I am sharing with you a quick and easy slow cooker soup from Six Sisters' newest cookbook the 12 days of Christmas. I have become friends with the Six Sisters through blogging and conferences. They continue to amaze me with all that they do and I love how they put an importance on family and traditions. They started blogging as a way to keep in touch with all six sisters and it has grown into something incredible. This is now their third cookbook that they have published. They have such delicious and easy family friendly recipes. I couldn't wait to look through their newest cookbook and choose something yummy to make!
In the book they include 144 ideas for fun family traditions. From homemade gifts to quick and easy dinners and desserts. This book is packed with so many fun things. I love that it shows that the holidays aren't just about the gifts, but it is also about cooking for our family, sanity saving Christmas tips, and even shows ways we can give back. It gave our family so many fun new traditions to try and bring the excitement of Christmas to our house!
They also include 12 Quick and Easy Family Dinners. It is so important for our family to eat dinner together every night but sometimes difficult with the busyness of the holidays. This is why I especially LOVE my slow cooker. This Chicken Fajita Soup only took a total of 5 minutes to throw into the slow cooker. It was able to cook all day and we had a creamy and delicious soup that was ready for dinner. It is made with minimal ingredients but was packed with amazing flavor. We topped it with cheese and all of our favorite toppings and this soup became an instant favorite. My family all agreed that it was one of the best soups that we have had! I am so glad that I have this cookbook because we will make this soup over and over again. I know that it will become a family favorite at your house as well!
Prep time
10 mins
Cook time
4 hours
Total time
4 hours 10 mins
A delicious and easy soup that takes 5 minutes to throw into the crockpot and you have an amazing flavor packed soup ready for dinner!
Serves: 4-5

INGREDIENTS
1 pound boneless, skinless chicken breasts
2 (10.75 ounce) cans condensed cream of chicken soup
1 cup salsa
2 cups frozen corn
1 (15 ounce) can black beans, drained and rinsed
1½ cups water
1 teaspoon ground cumin
½ teaspoon dried cilantro
1 cup shredded cheddar cheese
Optional Toppings:
sour cream
diced tomatoes
green onions
cilantro
lettuce
diced avocado
tortilla strips

INSTRUCTIONS
Spray your slow cooker with cooking spray. Add chicken to the bottom of the slow cooker.
In a medium sized mixing bowl, mix cream of chicken soup, salsa, corn, black beans, water, cumin, and cilantro. Pour over the top of chicken.

Cook on low for 4-6 hours. Remove the chicken and shred with two forks. Place back into the slow cooker and add shredded cheese. Continue cooking until cheese has melted about 15 minutes. Serve with your favorite toppings.
SLOW COOKER CHICKEN FAJITA SOUP
Reviewed by
Admin
on
January 14, 2019
Rating: